Hi, I've been working for a year in Infernium. It will come out in a month for
PC, Switch and PS4.

The game takes place in an interconnected non-linear level design world and you need to scape from there. What is special about the game is quite simple: instead of cheap jumpscares in dark environments, the enemies are wandering in plain sight in beautiful environments.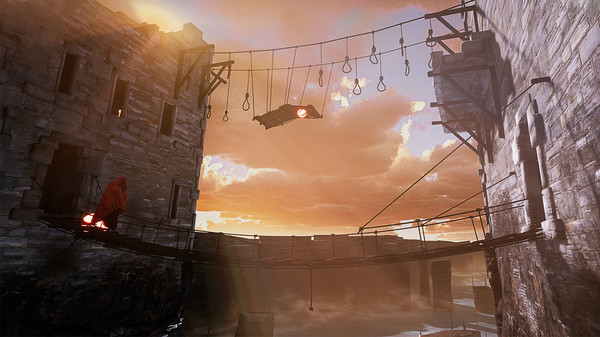 Where is the F. Horror then?
Easy. You can see the enemies, but that doesn't mean you can avoid them. The game will constantly force the player to focus in other tasks while someone is constantly chasing you, for example.
It has a "permadeath" system, a photomode and Twitch Integration and Mod Support for PC.
If you are a streamer you will enjoy the twitch integration a lot. If you connect the game with twitch your chat will be able to vote for events to happen realtime in-game. Not all those events are good :) :) :)
If you want to know more about the game, here is the steam page. If you search on youtube there are already a couple of gameplay walkhtough of the first areas aviable :)
http://store.steampowered.com/app/789950/INFERNIUM/
If you have any question feel free to ask me here or in
the game hub
!