Stay Alive Preview
A preview of the upcoming horror film Stay Alive.
"You Die In The Game - You Die For Real" - that's the tagline for a new horror film that opens next week. The soon-to-be-released "Stay Alive" is about, as you might guess, a video game where the stakes are higher than just a high score. Horror.com has an exclusive peak at this new film more than a week before release day. See some clips, hear from the cast, and more. "Stay Alive" hits theaters this coming Friday, the 24th of March. Check out the preview below and see what you think:

Stay Alive - Exclusive Preview: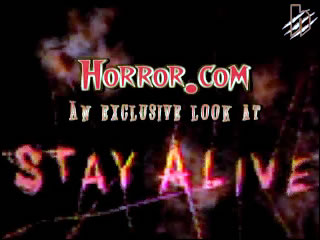 Click The Image Above To View Stay Alive Preview.
Also see Staci's "Stay Alive" cast interviews!