The Walking Dead - AMC's New Series is Infectious!

The Walking Dead - AMC's New Series is Infectious!
Red Carpet Walking Dead Photos, Andrew Lincoln, Frank Darabont, Gale Ann Hurd, Michael Rooker, Jon Bernthal, Laurie Holden
Staci Layne Wilson reporting

The Walking Dead is just the latest great thing to spring from the AMC Channel's original programming hopper (Mad Men, Rubicon, and Breaking Bad of course… but I also like[d] Sunday Morning Shootout and Remember WENN), and last night there was a big party in Hollywood to kick it off.
The series, the first episode of which is directed by Frank Darabont (The Mist), is loosely based on the lauded graphic novel of the same name. The story follows a tight-knit band of survivors in a zombie-invaded apocalypse, and what their dynamics are as they fight to not only survive, but to overcome.
The serious horror series debuts on Halloween night on AMC, and will continue weekly on Sundays.
= = =
The central character is Sheriff Rick Grimes, played by Andrew Lincoln. Lincoln told us about how much fan expectation has swelled since the initial peek of footage at the San Diego Comic-Con event last July.
Micheal Rooker plays a survivor, Merle Dixon. He's pictured here with AMC Movie News host, Jacob Soboroff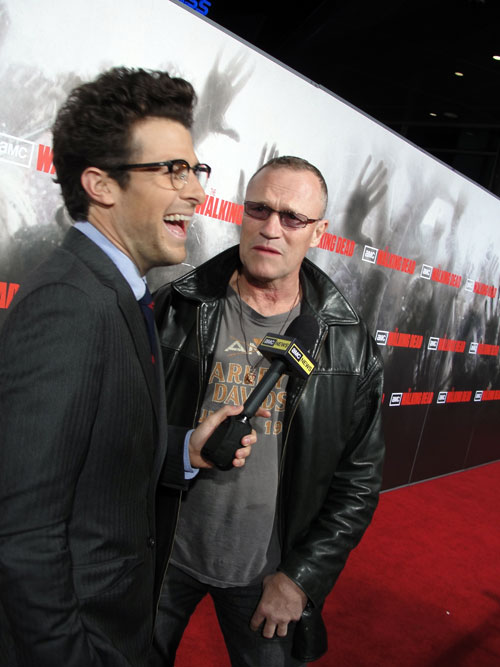 Norman Reedus (whom we've talked to many times, here at horror.com -- first time may have been at the Blade 2 red carpet) says he plays a convict on the run, and he gave me some extra-special intel on how to best go about "killing" a zombie.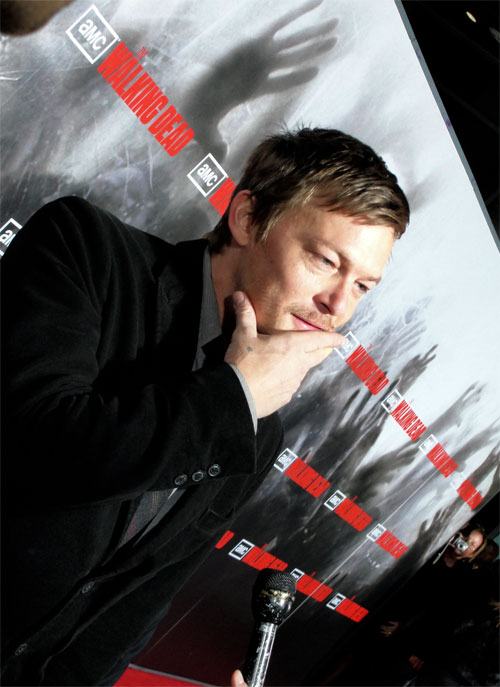 Director of episode one, Frank Darabont. He also shared with us how things have changed (in fandom) since the SDCC in July. Just behind him at the press line are actors Laurie Holden and Jon Bernthal.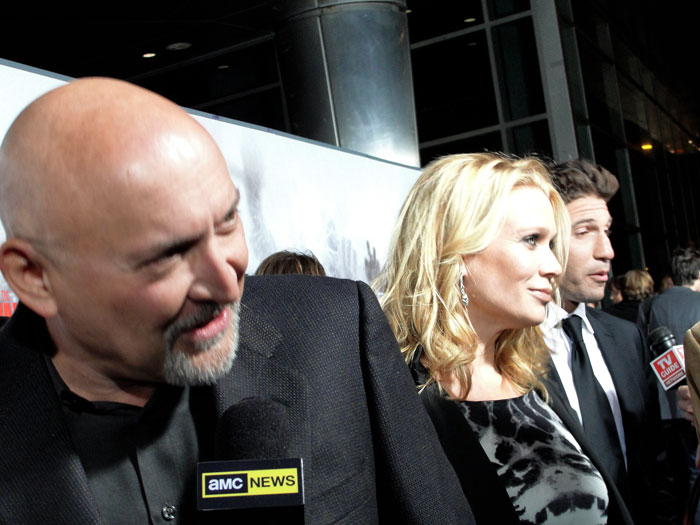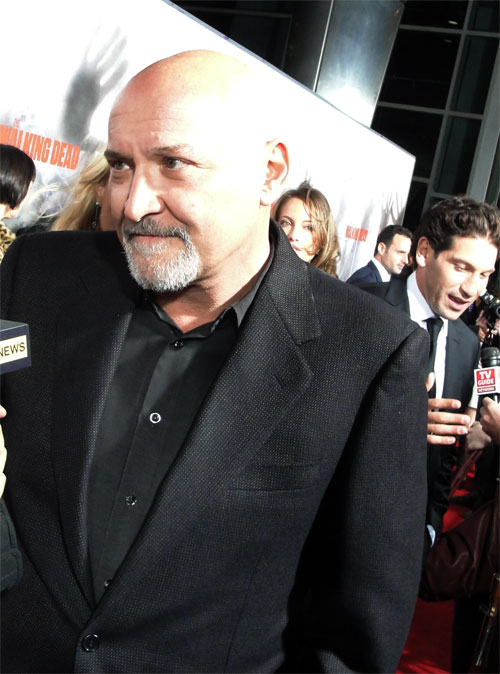 Bryan Cranston, star of AMC's Breaking Bad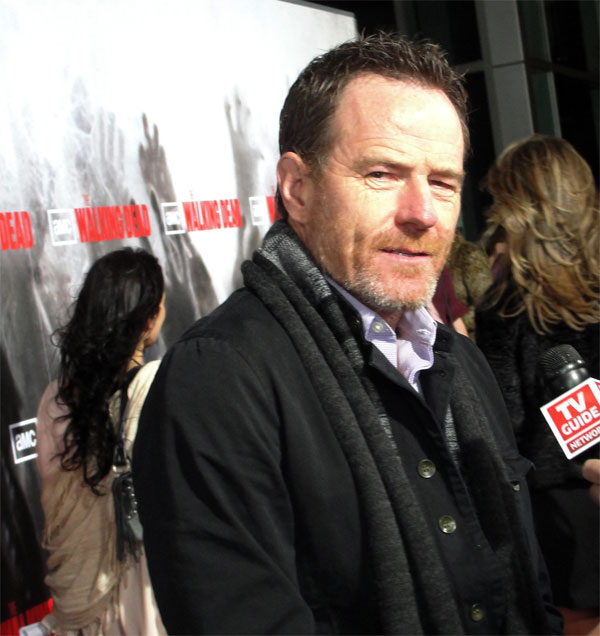 RJ Mitte, star of AMC's Breaking Bad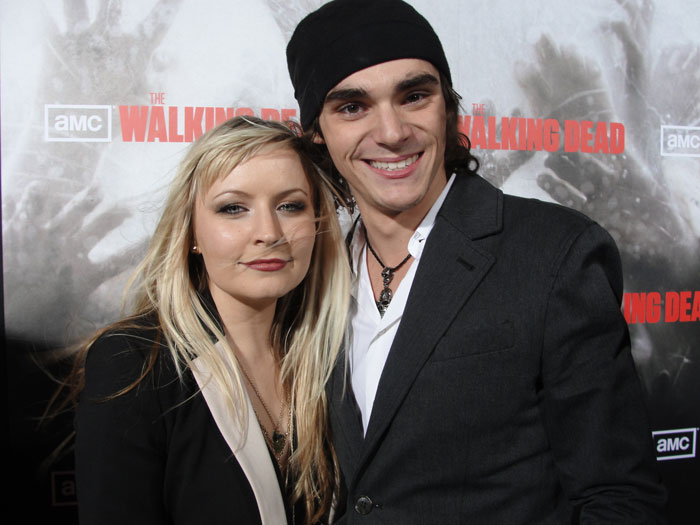 IronE Singleton, who plays T-Dog in AMC's The Walking Dead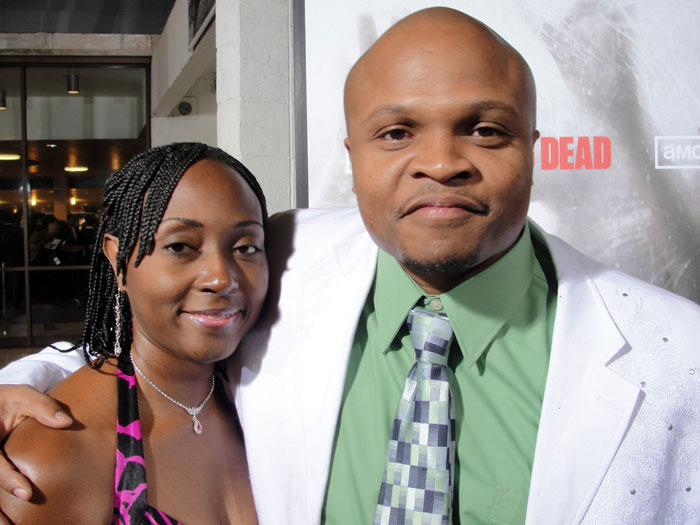 Sarah Wayne Callies and Michael Rooker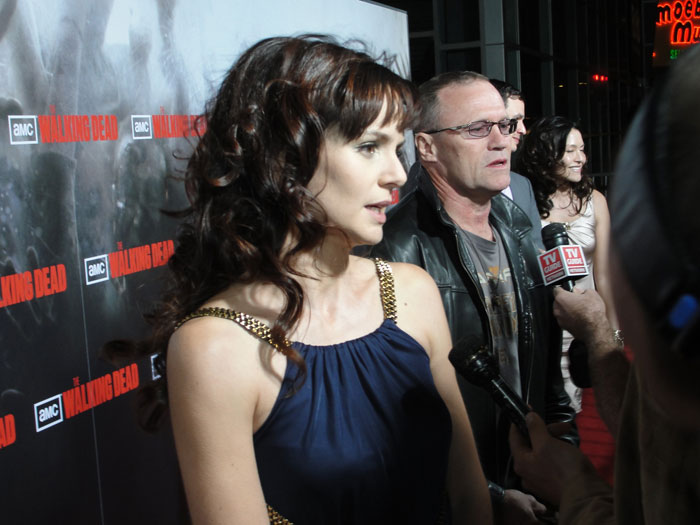 Steven Yuen, who says he was already a big fan of the graphic novel prior to getting cast in the television series.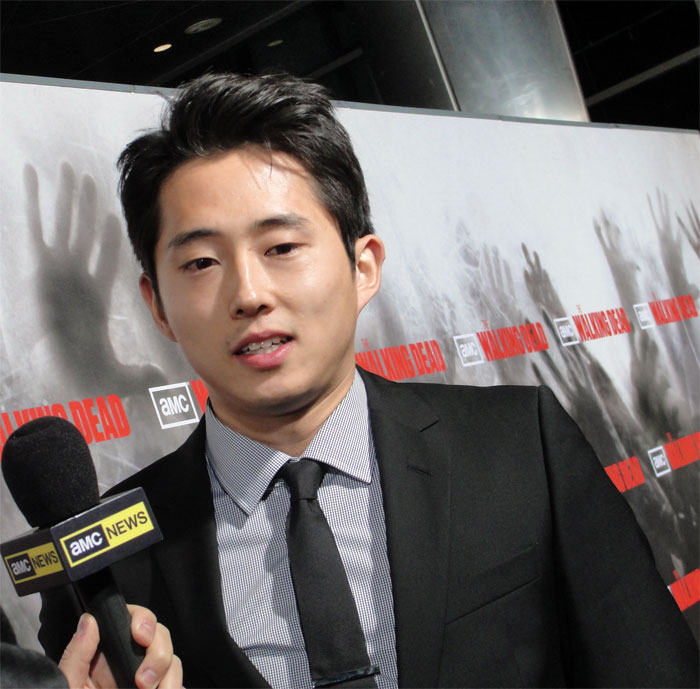 AMC's The Walking Dead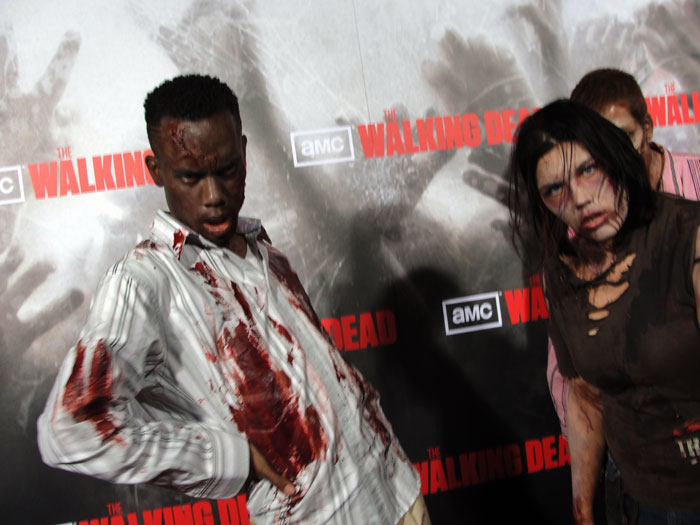 Stay tuned for our video coverage and much more on THE WALKING DEAD!