Saw 3D - Jigsaw Says Farewell with Hollywood Party & Screening

Saw 3D - Jigsaw Says Farewell with Hollywood Party & Screening
Saw 7, Saw 3D, Tobin Bell, Shawnee Smith, Gabby West, Tanedra Howard
Coming soon!
Saw 3D Movie Review - NOW POSTED
Saw 3D Red Carpet Interviews
Staci Layne Wilson reporting
Last night, Lionsgate held their last (?) annual Saw red carpet event, screening and party in tinsel town at the Hollywood & Highland complex. Horror.com has been on the Saw scene since its launch, so it was bittersweet to say goodbye to Jigsaw (by all accounts, sounds like everyone is satisfied the series really is ending). We covered the red carpet, watched the movie, and then headed on down to Level 3 for the farewell bash -- a few informal snaps follow, but the video coverage includes:
Tobin Bell
Shawnee Smith
Kevin Greutert
Laurence Anthony
= = =
Tanedra Howard was blurry all evening! We got soft pics of her with Shawnee Smith, and also Horror.com's Staci Wilson.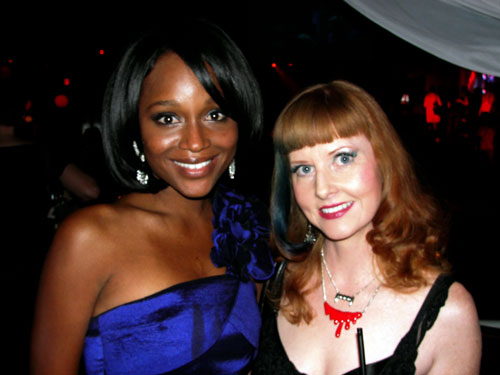 In the film, Tanedra returns as one of Jigsaw's survivors. She surfaces in a support group. Although we thought her scene in Saw 6 was pretty nail-biting, we get to see her more of what she can do as an actor in Saw 7.
-----------------------------------------------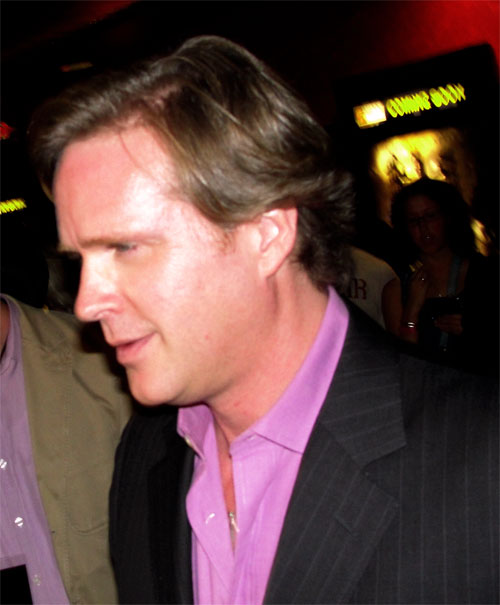 Cary Elwes talked to us about how being a part of the Saw franchise has affected his life and career, and what enticed him to come back for a final appearance as Dr. Gordon.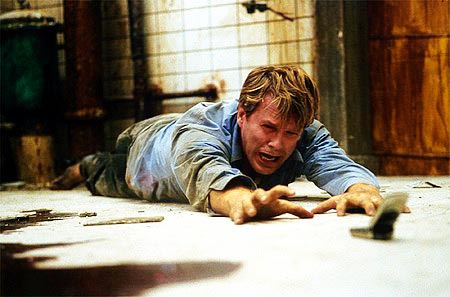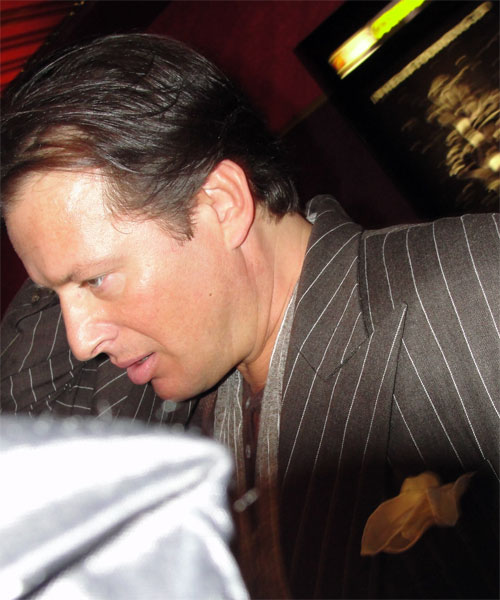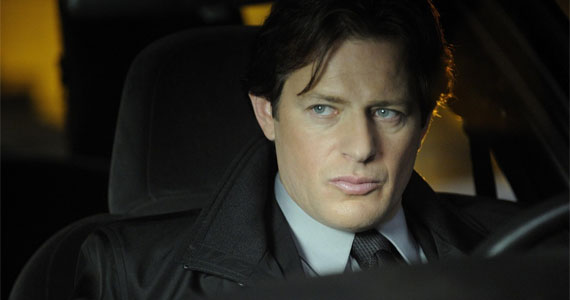 Costas Mandylor told us that he is ready to mov[i]e on from the Hoffman character.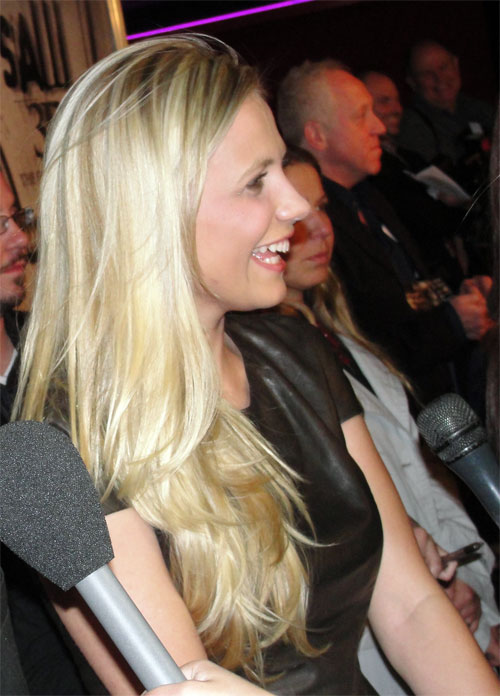 VH-1's Scream Queens were everywhere! Above is Gabby West, who won a role in Saw 7 after being crowned the winner of Cycle 2.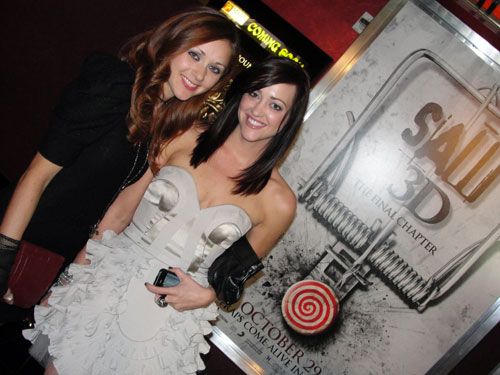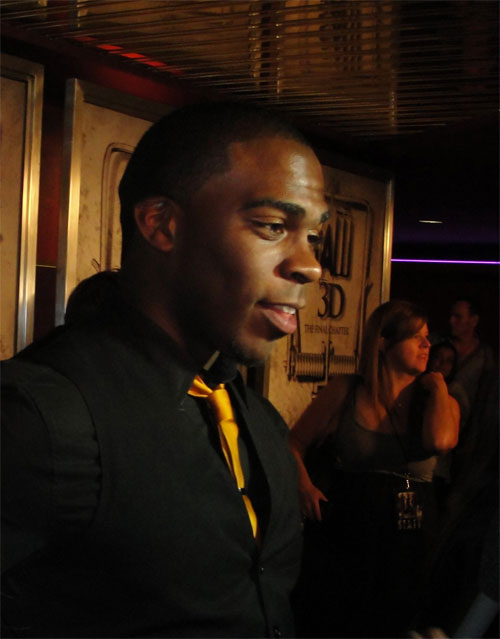 Laurence Anthony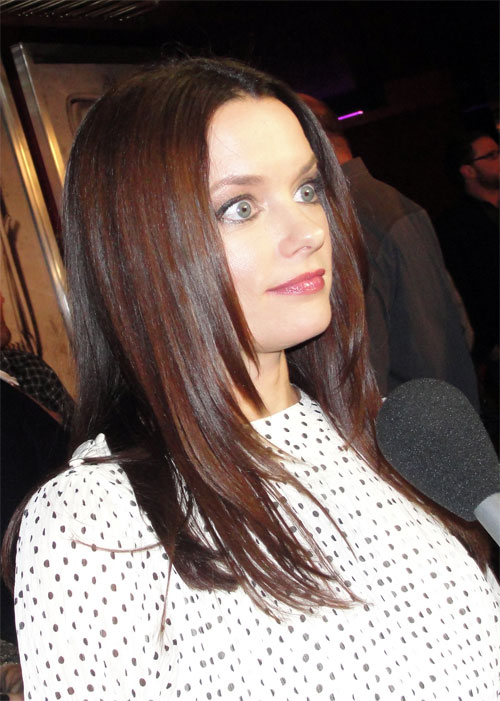 Gina Holden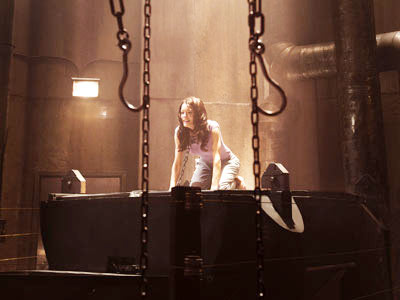 -----------------------------------------------
MEANWHILE... back at the party, the cupcake lady was injecting sweets.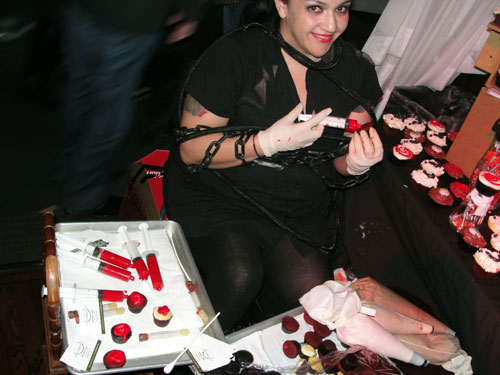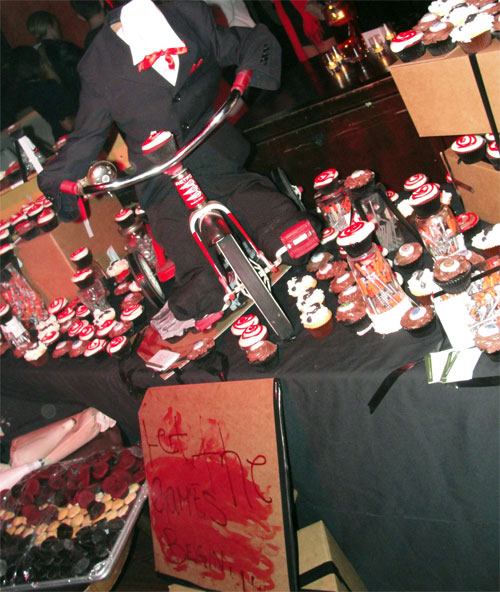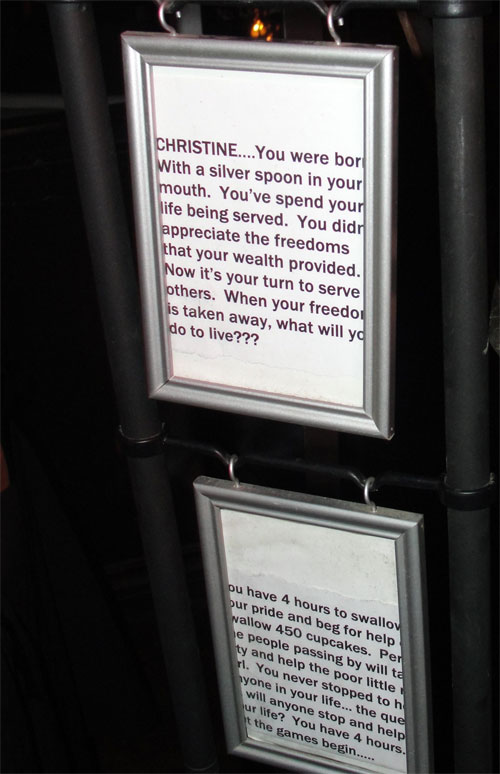 There was also a pig-mask photo booth.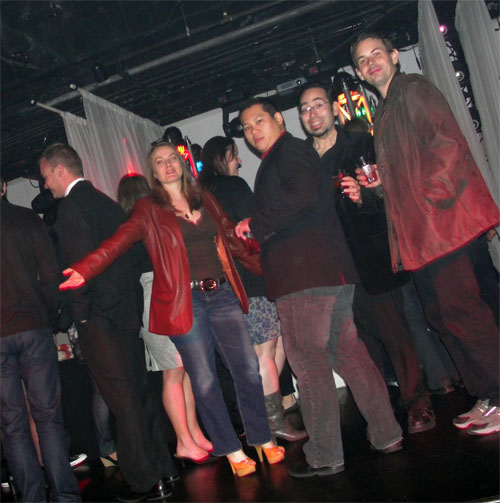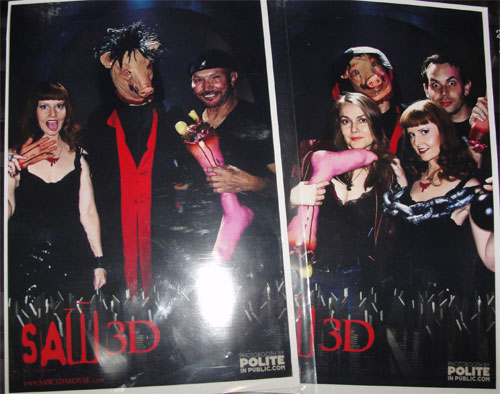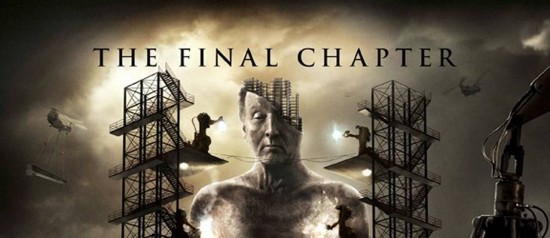 As Shawnee Smith told us, "A lady knows when to leave the party!"
= = =
END