Creation Weekend of Horrors Photo Exclusives - Sunday May 15, 2011

Creation Weekend of Horrors Photo Exclusives - Sunday May 15, 2011
Tippi Hedren tattoo, Sybil Danning, Brooke Lewis, Lance Henriksen, Not Bad For A Human, Heather Langenkamp, Creation Weekend of Horror 2011
Hm. I thought the tattoo Tippi Hedren got at the Creation Weeekend of Horrors was her first one. So much for my inner Brenda Starr. Here's the story on how she got a tatt last year -- same shoulder, too. Maybe she was getting a touch-up? Here's my photo from yesterday, anyway...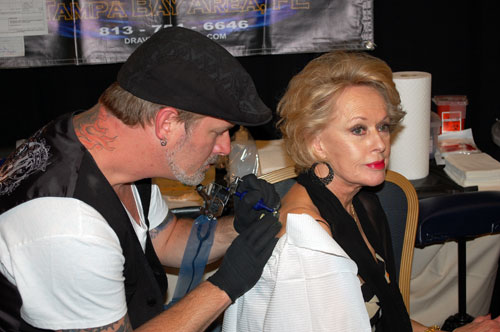 Sunday was definitely "The Day of the Woman" -- the big draw was Asia Argento, who is seldom seen Stateside.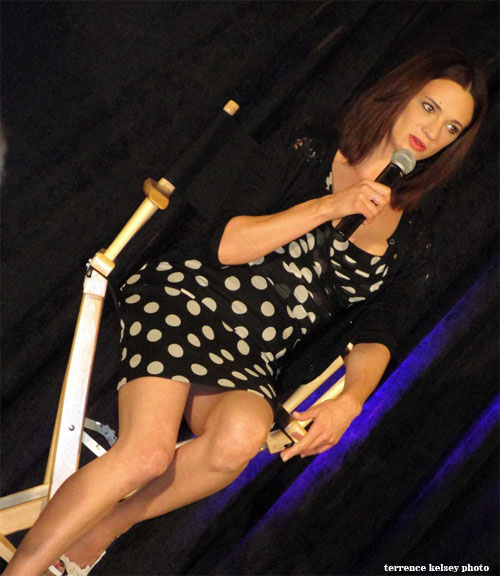 Plus, there was a large panel about females in the horror genre moderated by Heather "The Horror Chick" Wixson, consisting of Sybil Danning, Tippi Hedren, Brooke Lewis, and Geretta Geretta.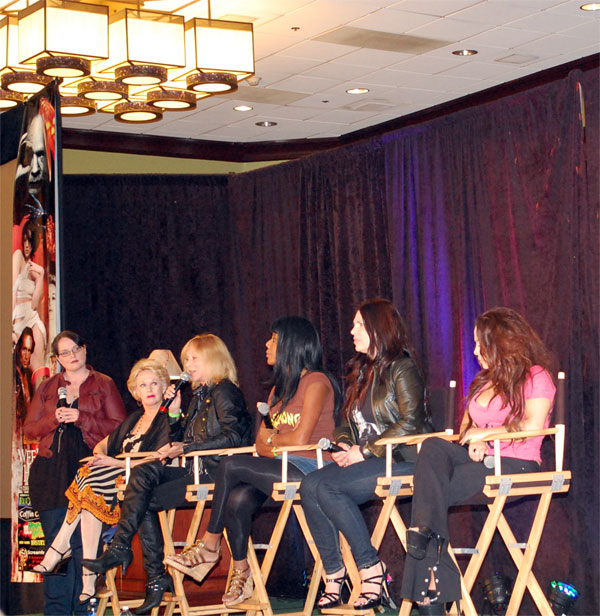 Heather Langenkamp was also on hand at the Con to talk about her upcoming doc, I Am Nancy, as well as help promote Never Sleep Again: The Elm Street Legacy on DVD.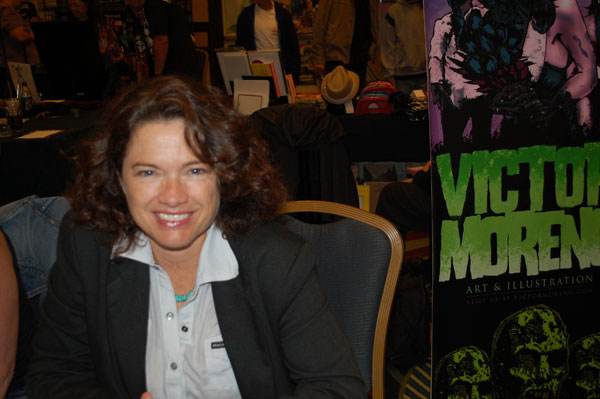 Lastly, Lance.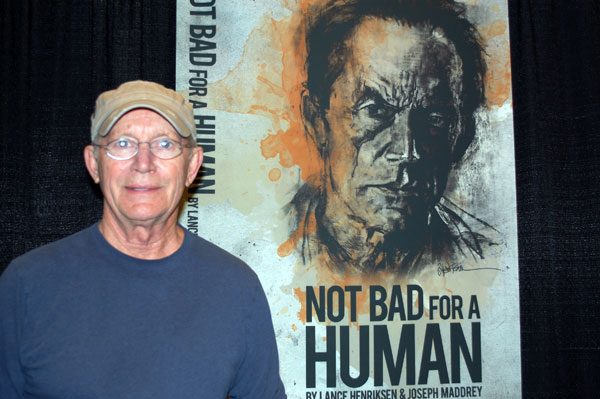 = = =
Staci Layne Wilson reporting