Urban Death Live Show Review

Urban Death Live Show Review
Directed by Zombie Joe, with Original Musical Score by Michael Maio. Featuring: Janet Cha, Redetha Deason, Denise Devin, Oriko Ikeda, Richard Lee, Sebastian Munoz, Scott Paschall Jonica Patella, Stephanie Walters, Roger Weiss and Corey Zicari.
The show must go on. And on, and on! Like a zombie, Urban Death is the play that just won't die. It's been presented in various incarnations since 2005 in North Hollywood, CA., (there's even the occasional East Coast edition) in the same tiny, 50-seat black-box theater. Once you've been inside, you will understand there is good reason Urban Death was named L.A. Weekly's Best Reason to be Afraid of the Dark in their Best-of Annual.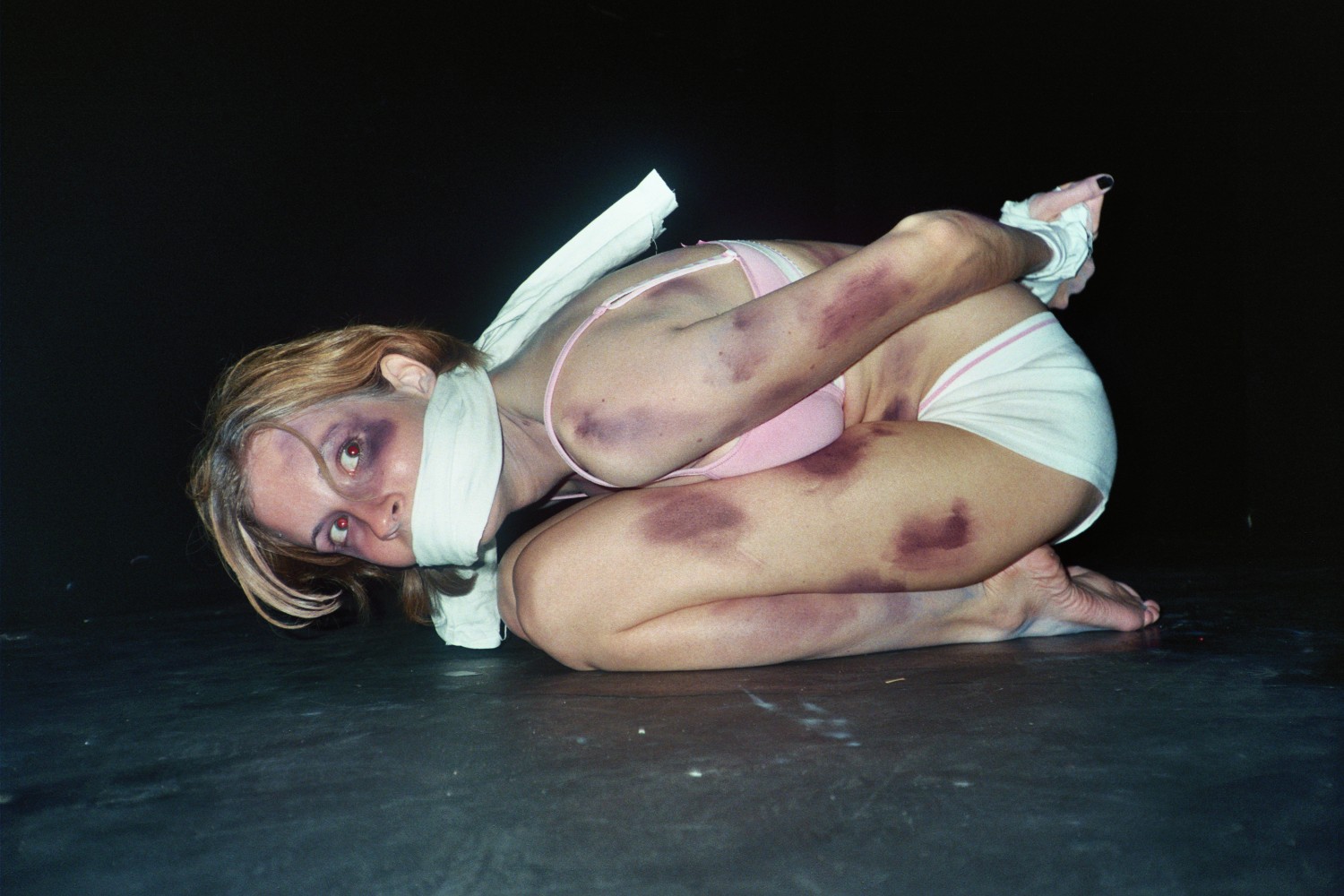 Playing dead has never been so much fun, especially when you've got a fearless cast like the ones assembled by Urban Death maestro Zombie Joe. Close enough to touch (but you wouldn't want to — these folks seem like the type who'd touch back), the actors abandon all modesty. Whether they're cavorting in complete nakedness, simulating salacious death scenes, or crawling on the floor like crazed centipedes, they're mesmerizing.
There's no dialogue in any of the 45+ vignettes which total up to just over one hour, so they'd better be worth watching. Using body, breath, giggles and gore, each of them gets their point across like a bullet to the brain. The basic fact the troup can coordinate themselves so well in such rapid fire sequences — much of the between-sketch set up taking place in complete and utter darkness — is reason enough for a round of applause.
Drawing inspiration from the Parisian Théatre du Grand-Guignol of late 19th century, Zombie Joe has modernized and simplified the genre by eliminating any messy gore and ramping up the fear factor through shock value and playing on simple, basic human fears.
In one skit, for example, a woman stands nude on the spartan stage, her bare feet on cold cement, shivering and clutching onto herself. Her red-rimmed, tearing eyes roam from corner to corner, wondering who or what is about to sneak up on her. And that's about it. But it's effective.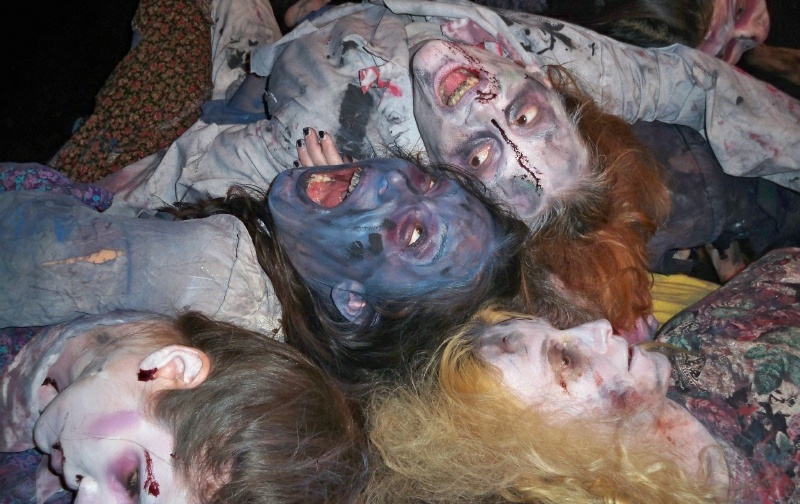 Of the 45 or so scenarios, many of which involve the entire ensemble cast, there are a few misogynistic misses and a couple of scatological offenses, but overall — it's entertaining, thought-provoking and certainly never dull.
Extended through June 2, 2012 in North Hollywood. Saturday nights, $15 per ticket. Visit the Zombie Joe Urban Death Official Website here.
Reviewed by Staci Layne Wilson
Latest User Comments:
Visit the Zombie Joe Urban Death Official Website http://ZombieJoes.com
Visit ANY Zombie Joe's Underground Theatre's Websites: [URL="HTTP://ZOMBIEJOES.com"]HTTP://ZOMBIEJOES.com[/URL] [URL="http://facebook.com/ZJUTheater"]http://facebook.com/ZJUTheater[/URL] [URL="http://twitter.com/ZombieJoes"]http://twitter.com/ZombieJoes[/URL] [URL="http://zombiejoes.homestead.com/WriteZombieJoes.html"]http://zombiejoes.homestead.com/WriteZombieJoes.html[/URL] [URL="http://URBANDEATH.com"]http://URBANDEATH.com[/URL] [URL="http://PoeFest.com"]http://PoeFest.com[/URL]
05-02-2012 by ZombieJoe
discuss