Van Helsing - Exclusive Coverage Including The World Premiere

Van Helsing - Exclusive Coverage Including The World Premiere
The mega-monster movie Van Helsing is out - does it live up to the hype? Find out here...
The long awaited "Van Helsing" movie comes out this weekend. Horror.com's Staci Wilson was at the premiere, talked to the stars, and saw the movie. What did the stars have to say? What did Staci think of the film? Click below to find out!


"Van Helsing" Exclusive Premiere Video Coverage: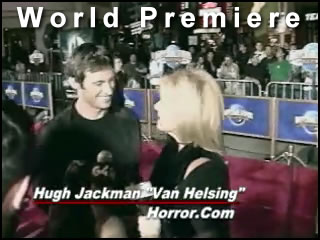 Click The Image Above To View The Van Helsing Premiere Video.
"Van Helsing" Staci's 60 Second Review: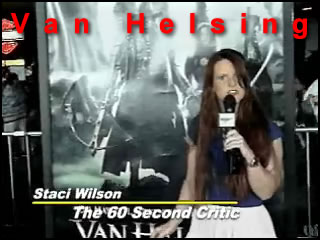 Click The Image Above To View the Van Helsing Review Clip.
See the exclusive
premiere photo gallery
!
Read Horror.com's exclusive
review of Van Helsing
.
Don't forget to check out the exclusive Horror.com
Van Helsing interviews
!
Latest User Comments:
I love scary movies
[FONT="Comic Sans MS"][COLOR="Black"][/COLOR][/FONT] [SIZE="4"][/SIZE] I do love scary movies.......... I even can not sleep unless I watch a scary movie, My family really suffer from me...:confused:
01-30-2007 by X-TROUX
discuss
i don't know
i like to also watch horror but when i do i hug my pillow at night and i get scared i have to have a blanket with me!!!...hi every body!!!!!!:D
09-17-2004 by mistical122288
discuss
i want to see
i want to see scaty movies but when im watchin them i wish i didnt evenstart seeing it
05-08-2004 by ivan
discuss
IT IS SO SCARY
HELLO MY FAVORITE THING IS HORROI RELLY LOVE THE MOVIE THEY COME OUT WITH.
05-08-2004 by CANDYGIRL
discuss