Open Water Premiere Coverage

Open Water Premiere Coverage
Exclusive coverage from the premiere of the sea thriller, "Open Water."
"Open Water" is the new horror/thriller movie based on the true story of two people alone on the ocean, left behind by a dive boat. Mother nature and the creatures of the deep blue sea are the monsters in this mostly critically praised film. What did the actors think of working on a film that mostly resolves around just two people? How did the actors deal with working with sharks and being in the water for so long?

Staci Layne Wilson showed up at the Los Angeles premiere and tried to get some answers from the cast and crew: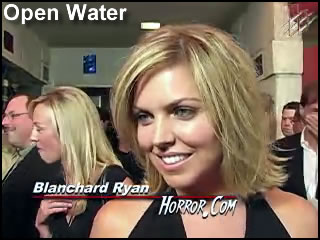 Click The Image Above To View The "Open Water" Premiere.
Also check back for the exclusive "Open Water" premiere picture gallery, coming soon!