Big Bear Horro-Fi Film Festival L.A. Kick-Off Party
Are you a Nancy? How about an Annabel? I have a professional interest in the first question, and a personal one in the latter.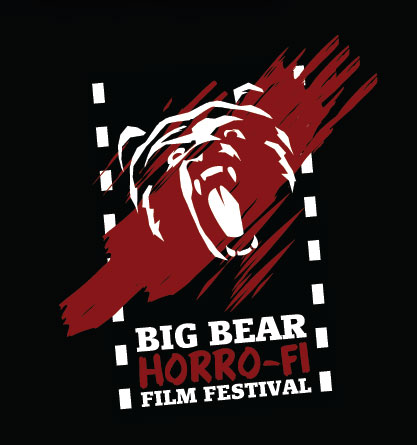 Heather Langenkamp, who played Nancy in the original Wes Craven A Nightmare on Elm Street , has produced an autobiographical feature film entitled I Am Nancy , which will be headlining opening night at the 2011 Big Bear Horro-Fi Film Festival on Friday, September 30. I Am Nancy director Arlene Marechal will be present to introduce the film and discuss with fans.
That same evening, my first film, a short romantic thriller called The Key to Annabel Lee [a woman in triptych] will also be playing. Big Bear is its third festival showing, and I couldn't be happier to have it in such wonderful company at such an amazing venue (unlike most fledgling festivals, each with their usual fits and starts, I have heard nothing but the best about Big Bear). My film is comprised of three petite puzzle-pieces; I'm not sure which one will be playing that night, but each stars Ogre (Repo! The Genetic Opera ) so you are sure to be entertained and awed by him no matter what.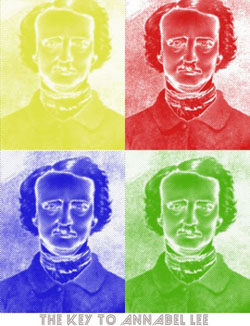 Heather and I were at the party, along with a plethora of filmmakers, actors, writers, and festival folks. The fancy fete was held in the heart of Hollywood at the trendy St. Felix Restaurant & Lounge and was sponsored by Crystal Head Vodka. Here are a few pics…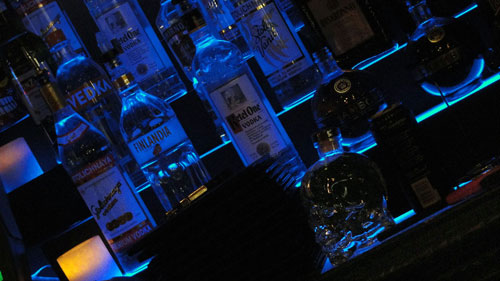 Heather Langenkamp & Staci Layne Wilson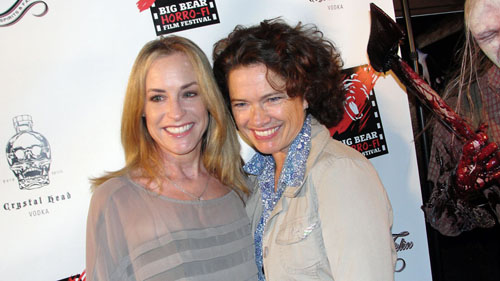 Amanda Wyss ("Tina") & Heather Langenkamp ("Nancy") - Freddy's faves!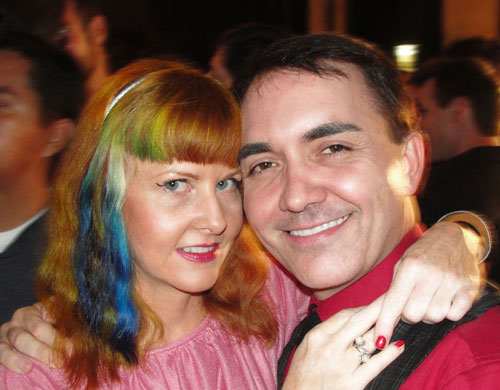 Staci Layne Wilson & Daniel Farrands
(co-director, Never Sleep Again: The Elm Street Legacy)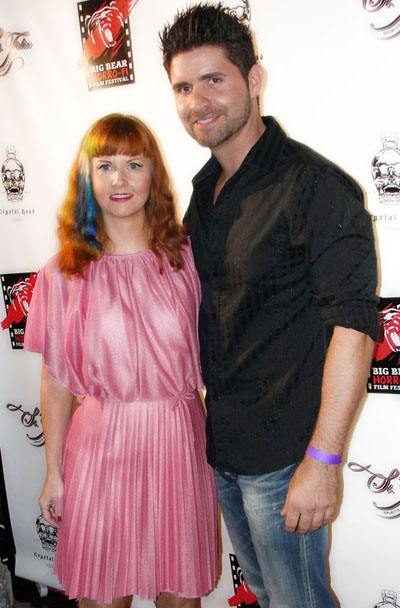 with Chris Gaida, Big Bear Horro-Fi Festival Director
& Director of Programming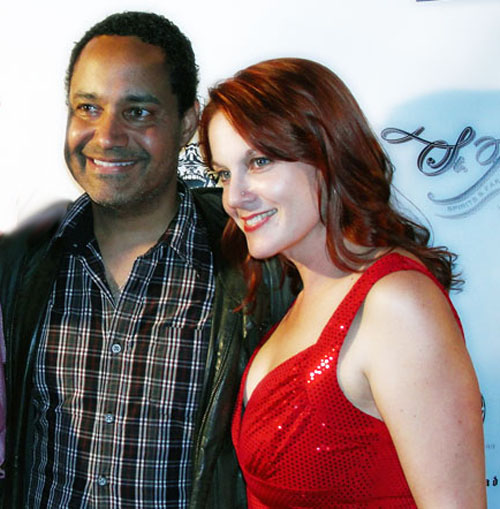 Jeffrey Reddick (Paralyzed ) & Jaime Kristen, Big Bear Horro-Fi Festival Director & Director of Logistics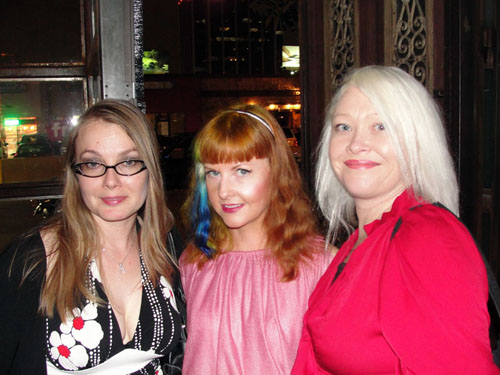 with Annette Slomka (Line Producer, Never Sleep Again) & Tammi Sutton (filmmaker with
Isle of Dogs
premiering at Shriekfest)
Other films to show on Friday (we're just talking the tip of the ice-pick here… the Festival runs on Saturday and Sunday too!) are Paralyzed, featuring the stellar screenwriting skills of Jeffrey Reddick, who wrote the first Final Destination film. I am also really looking forward to seeing the uber-talented Amit Tishler's animated shorts (the ones on film, not the ones he's wearing), as well as Show Me and I Didn't Come Here to Die.
Visit the official website for ticket info and the entire festival programme
Links:
[1] http://facebook.com/staciwilson
[2] http://www.horror.com/php/article-1384-1.html
[3] http://www.bigbearhorrorfilmfest.com/film/i-am-nancy
[4] http://www.bigbearhorrorfilmfest.com/film/key-annabel-lee
[5] http://www.horror.com/php/article-2034-1.html
[6] http://www.bigbearhorrorfilmfest.com/film/paralyzed
[7] http://www.horror.com/php/article-3671-1.html
[8] http://www.bigbearhorrorfilmfest.com/