Monster House Exclusive Coverage

Monster House Exclusive Coverage
World premiere coverage as well as interviews with the cast of Monster House.
Animated horror? 3d? Scary fun for kids and adults? That can only mean one thing - "Monster House" is finally out this weekend! This strange new film from first time director Gil Kenan is being compared by some to a Tim Burton movie and by others to work by Steven Spielberg. We're not sure about the Burton part, but Steven Spielberg is, indeed, one of the producers of Monster House.

Not only did Mr. ET himself produce Monster House, but the cast list is impressive as well - Steve Buscemi, Maggie Gyllenhaal, Kathleen Turner, and even Napoleon Dynamite his bad self, Jon Heder. Horror.com got a chance to attend the premiere and to talk to many of those involved with making the film - click the videos below to find out what everyone had to say:

Monster House - Interviews: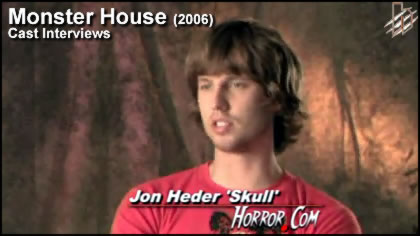 Click The Image Above To View The Monster House Interviews.
Monster House - Premiere: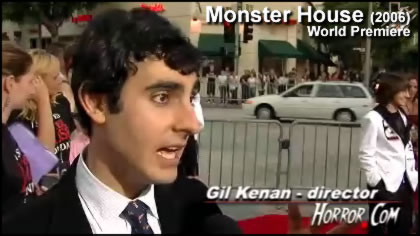 Click The Image Above To View The Monster House Premiere Video.
Also check out Horror.com's Monster House text interviews: Cast & Director

And don't forget to read Staci's review of Monster House for Horror.com.

The official website for Monster House is here.

More coverage coming soon - check back!