The Descent - Exclusive Coverage

The Descent - Exclusive Coverage
Interviews and preview footage from the Neil Marshall horror film The Descent.
The Descent opens across America this weekend. The much talked about film was released in some parts of the world last year, but for whatever reason, it didn't get a real U.S. release until now. We at Horror.com say "It's about time!" because this is one of the most original and scary horror movies to get a wide American release in quite some time.

The Descent is written directed by Neil Marshall (Dog Soldiers) and stars Shauna Macdonald and Natalie Mendoza. The plot of the movie revolves around a group of young women who set out to explore a cave system together after a tragedy befalls one of them. There is some real tension between the girls and a lot more than tension waiting for them beneath the ground. To find out more, check out Horror.com's exclusive video coverage below:

The Descent - Neil Marshall Interview: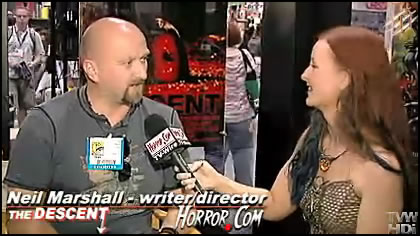 Click The Image Above To View Neil Marshall Interview.
The Descent - Preview: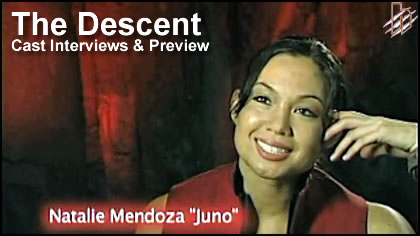 Click The Image Above To View The Descent Preview Video.
Don't forget to check out Staci's review of The Descent for Horror.com.