The Inheritance Red Carpet Gala Photos & Film Overview

The Inheritance Red Carpet Gala Photos & Film Overview
The Inheritance 2011 horror movie, Keith David, Golden Brooks, Adriane Lenox, Shawn Michael Howard, Lanre Idewu, Chakabazz, My Place in the Horror, Effie T. Brown
There have been many claims over the years in the cinematic genres to be "the first…!" (The first gay slasher! The first Christian horror! The first all-female exploitation flick!), and The Inheritance is no exception — it lays claim to being the first black horror movie, and of course it's not. What sets it apart though, is its (mostly) straightforward, non-comedic, non-"urban" approach.
The film features five ambitious cousins who gather at their Uncle Melvin's remote, snow-stricken homestead in order to claim an inheritance (which is not necessarily "things" and is not necessarily the result of a death — in other words, don't wait for an Agatha Christie style reading-of-the-Will scene). Before long, the greedy kin are thrust into a confusing and horrifying world of rituals, trances and spiritual possessions as they compete for their share of a mysterious fortune.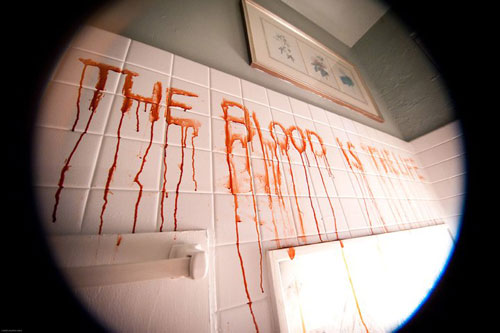 Written and directed by award-winning filmmaker Robert O'Hara, The Inheritance's cast includes Golden Brooks (Girlfriends, Beauty Shop), Keith David (The Cape, They Live), Shawn Michael Howard (Next Day Air, Masked & Anonymous), and Lanre Idewu as Chakabazz — who, ala Merlin, is "A dream to some, but a nightmare to others!"
Chakabazz was a slave in olden times who was hung, but resurrected for revenge. Centuries later, he's back to prey on the gathering. Or is he? Family elder Uncle Melvin (played with panache by David) and his blood relations may not be as old and feeble as they seem.
"The Inheritance" debuts on DVD and Blu-ray™ on April 12, 2011 from Image. Here are some photos from the film, and last night's gala screening as part of the Pan-African Film Festival in Culver City, CA. Look for our exclusive video interviews, coming soon.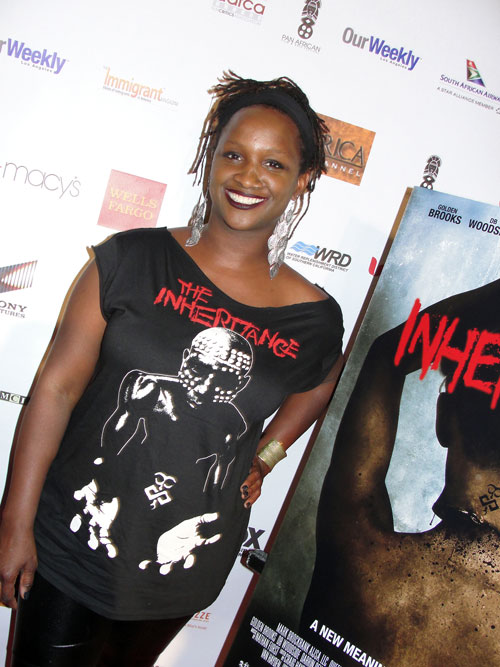 Effie T. Brown, the producer of The Inheritance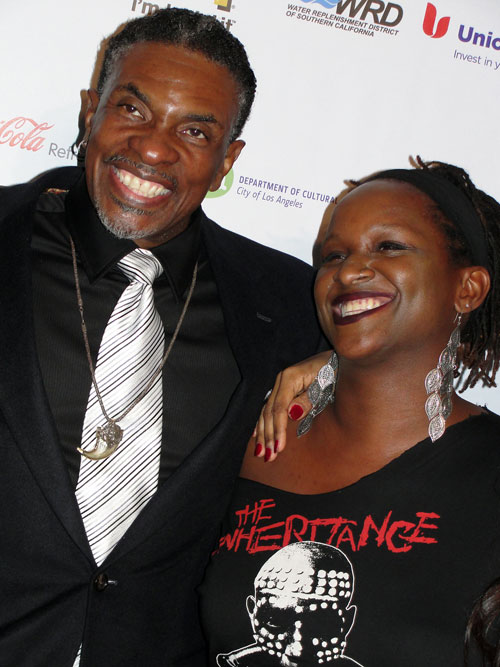 Brown with star, and co-producer, Keith David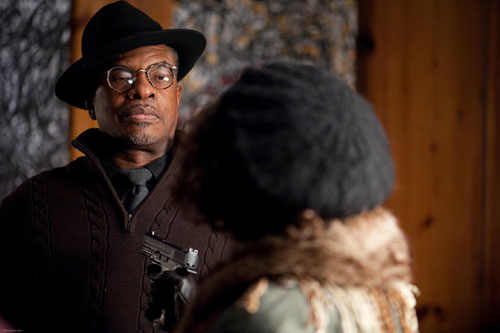 David finds himself on the business end of a gun as Uncle Melvin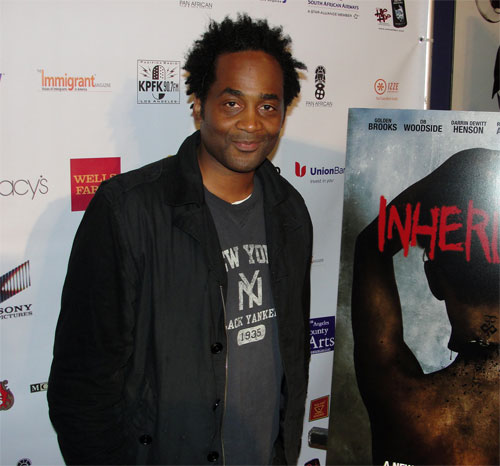 Shawn Michael Howard offers some comic relief as Simpson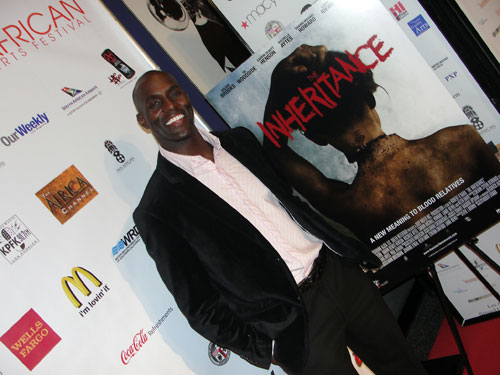 Lanre Idewu is the newest horror icon, Chakabazz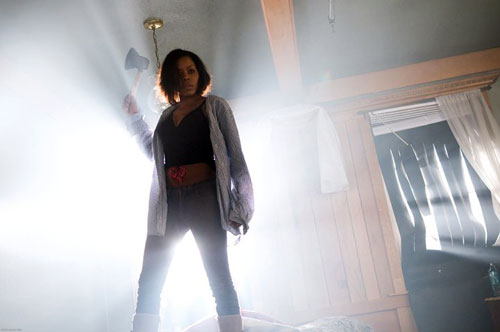 Golden Brooks plays Karen, who gets in the family way courtesy of Chakabazz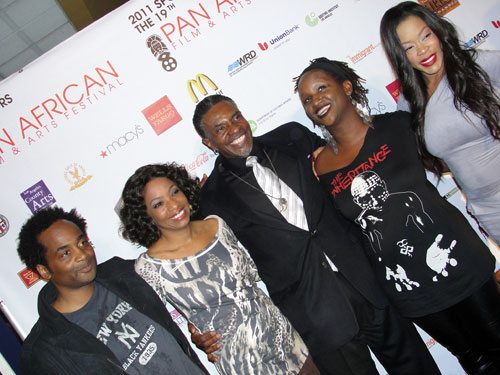 On the red carpet: Shawn Michael Howard, Adriane Lenox, Keith David,
Effie Brown, and Golden Brooks