The Devil's Carnival Red Carpet Premiere Photos

The Devil's Carnival Red Carpet Premiere Photos
The Devil's Carnival rock 'n roll horror road show kicked off a most unholy Easter weekend in Hollywood at the historic Laemmle Royale Theater, commencing with a red carpet stroll, a burlesque show, costume contest, the much-anticipated Repo! The Genetic Opera documentary tease, and then... the pièce de résistance ... THE DEVIL'S CARNIVAL!
The pilot episode of this renegade serial ran some 45 minutes and was met with great cheers and raucous enthusiasm by the fans. Biggest crowd pleasers seemed to be Emilie Autumn as "The Painted Doll", Shawn Crahan as "The Tamer" and screenwriter / songwriter Terrance Zdunich as "The Devil". The closing song, a strange, sensuous duet between Zdunich and Jessica Lowndes, "In All My Dreams I Drown" has so far garnered the most praise of an already stellar line up of demonic ditties.
The road tour continues to spread... will the sing-along creep-show come to your town? [click here for tour info]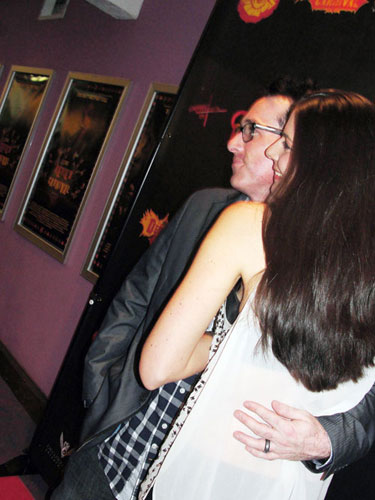 Director Darren Lynn Bousman & wife and TDC producer, Laura Bousman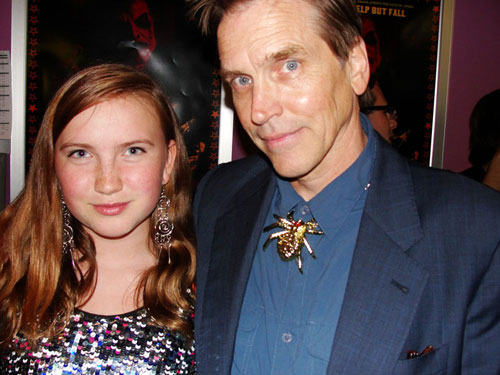 Bill Moseley, a returnee from Repo! The Genetic Opera, and his lovely youngest daughter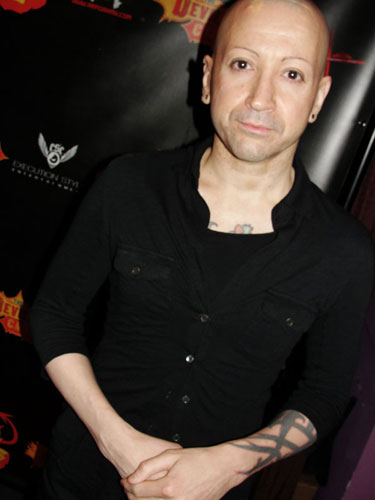 Joseph Bishara, music man -- and competing demon (look for him acting in Insidious)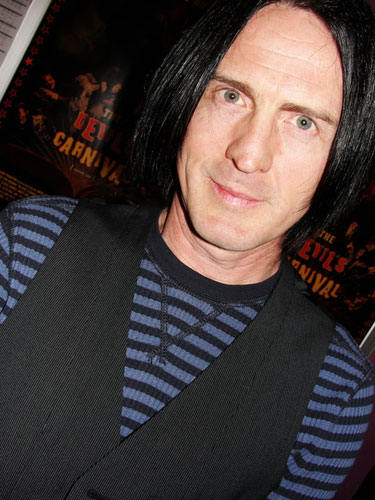 Orgre, another Repo! escapee, rounded up and brought to the Carnival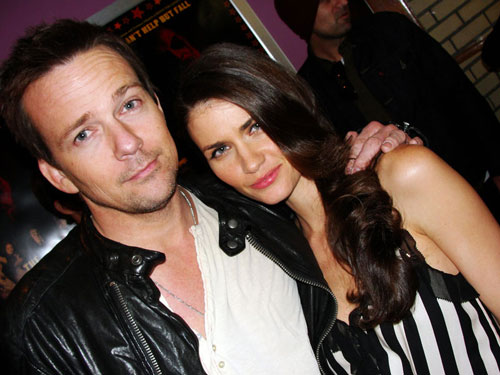 Sean Patrick Flanery & lovely date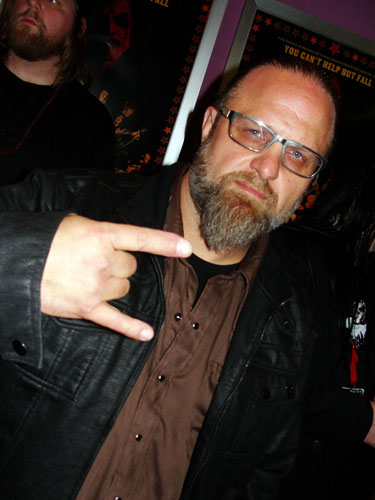 Shawn from Slipknot plays "the Tamer" in TDC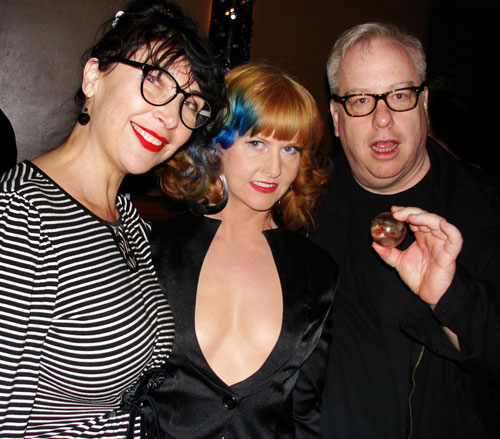 Special guests Diane Goldner and John Gulager, who'll soon present Piranha 3 DD.
Other notorious attendees included directors William Malone and Mick Garris.
And... the "scarlet man" himself, the Devil of the hour, Terrance Zdunich.
With Courtney Ortega, who provides some backing vocals on the original soundtrack.